A Private Teacher On Your Schedule!
Each course includes instructions for you to view on your own time. Then, after you've engaged with the material, you'll send me a video. I'll respond with a video created just for you with personalized feedback. This is traditional instruction, delivered to you in the most efficient way possible.
Lessons for children include all of the essential components to develop comprehensive musical skills: theory, technique, ear-training, composition, and improvisation. I make it fun with learning games and creative assignments. Guided practice videos are included that show you exactly what to do in the early level course. These are piano lessons for the modern world!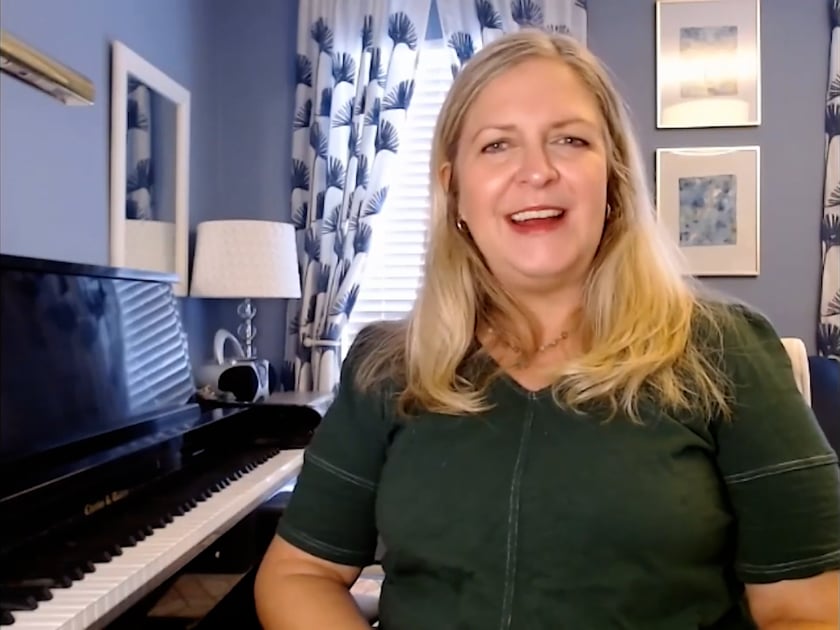 Free Lesson:  Create Music with Your Pop-It!
Explore sound with your Pop-It!
No scheduling concerns whatsoever! Lessons at your convenience.

Comprehensive, quality piano instruction available wherever you live.

No seat-of-the-pants, on-the-fly teaching, just well-planned presentation of concepts and techniques
Watch explanations as many times as needed – never worry about forgetting what the teacher said at the lesson.

Cost-effective. Never pay for the same lesson as the week before if the student didn't have time to practice.

Too sick to come to a lesson, but not too sick to work at home? You don't have to miss a week!
The most amazing students ever!
From a 2nd Grader...

"I don't want to take off for Spring Break. I'll miss piano!"

From a 5th Grader

"I asked my dad if we could take the digital piano in the camper when we go to Disney World."